News

Holy Week at First Parish
April 8, 2022
We have a lot going on at First Parish to celebrate Holy Week – join us to decorate eggs on Palm Sunday, sit in quiet reflection on Good Friday, sing & rejoice at our Easter service, and enjoy the outdoors for a traditional Easter Egg Hunt.
---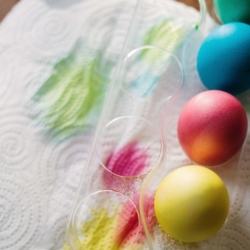 SUNDAY, APRIL 10TH – PALM SUNDAY
10:30 AM – Palm Sunday Worship
11:00 AM to 12:00 PM – Egg Decorating
*** Egg decorating is for All Ages! Starts during Sunday School and continues into Fellowship Hour.
FRIDAY, APRIL 15TH – GOOD FRIDAY
10:00 AM – Yoga & Meditation with Rev. Sarah
11:00 AM to 6:00 PM – Quiet Drop-In Space in the Sears Chapel
SUNDAY, APRIL 17TH – EASTER SUNDAY
10:30 AM – Easter Worship
11:30 AM – Easter Egg Hunt!
---
Click the button below to find more details on the Easter & Holy Week page of our website.
. + .
---