Nursery
Professional nursery care is provided for babies through Kindergarten by Robert Jones, our Youth & Family Ministries Coordinator. In alignment with our Child Protection Policy, we always have additional volunteer childcare providers present as well, which include both high school aides and adult church members who love babies!
Children can be dropped off in the nursery before the worship service begins, or can remain in worship with you, if you prefer. We have a beautiful nursery space with wonderful toys and lots of natural light, and a phenomenal playground right outside the nursery.
Please feel free to reach out to Robert Jones (rjones[at]firstparishweston.org) directly with any questions, or just take a few minutes to meet with him as you drop off your child. You are welcome to stay in the nursery with your child as long as you'd like, of course!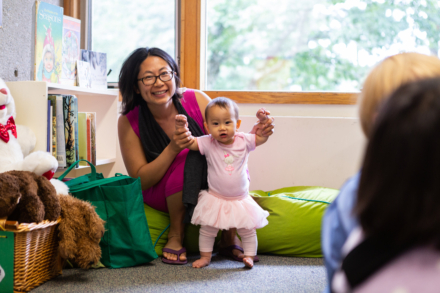 K – 3rd Grade: Sacred Play, Moral Tales, Christmas Pageant, Our Whole Lives, and Winter Wonders
Starting up fresh each September, First Parish offers a rotation of programs each year designed to harness and mirror the innate spirituality and imagination that all children possess while providing them with the language and tools to develop and further their growth. All of our programming centers around storytelling, engaging lessons, activities and games, and service-oriented projects.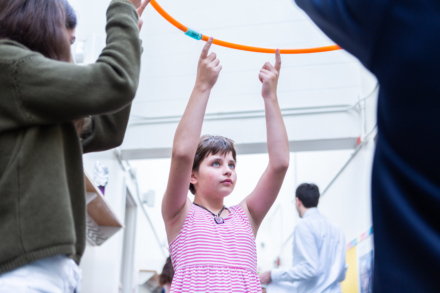 Our Sacred Play series of classes uses stories from the Bible and beyond to engage the imagination of our young ones as they begin to develop the images, stories, and words to describe, relate with, and play with the Sacred.
Our Moral Tales series of classes focuses on helping our children to discern truth and justice inside themselves and what are the ways that Love calls us to act in the world? Core concepts include interdependence, the inner voice, faith, empathy, forgiveness, welcoming, respect, the Golden Rule, generosity, balance, non-violence, responsibility, fairness, courage, perseverance, and cooperation.
Our Whole Lives program is specifically designed with age-appropriate information for 5-7 year-olds on bodies, gender, family diversity, sexual abuse prevention, babies, conception, birth, and life stages.
Every December, all our children and youth come together to learn about Christmas and to participate together in our annual Christmas Pageant. This is a wonderful tradition for all, and we offer opportunities for all ages to step into the story.
Another highlight of the year comes in January and February, when K-12 graders join together for our unique Winter Wonders program, described in more detail on the Families With Children page.
4th – 7th Grade: Learning Our Own and Neighboring Faiths
We live in an increasingly diverse and complex world. It is now more important than ever to learn how to respect and engage with people who think and worship differently than we do. This wonderful curriculum compares the religious beliefs and practices of our own tradition and the religious beliefs and practices of our neighbors in age-appropriate and interactive ways, and then offers field trips to visit the Mosque, Synagogue, Buddhist or Hindu Temple, Quaker or Evangelical Church that we just learned about. We'll think about the similarities and differences with our own tradition and about what matters underneath it all. The history and values of our Unitarian Universalist Christian tradition are woven throughout the class.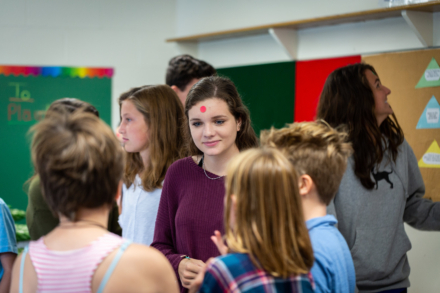 8th – 9th Grade: Our Whole Lives
Beyond Sunday mornings, all 8th & 9th graders are invited to participate in "Our Whole Lives" on Sunday evenings, a highly acclaimed values- and social justice-based religious education program concerning human sexuality. OWL provides developmentally appropriate, accurate information about sexuality, to support learning goals beyond the school-based programs. Our Unitarian Universalist values and principles act as a core element running throughout.
How do we live our faith in areas of life that are impacted by sexuality, including acceptance of self and others related to gender expression, sexual orientation, body image, living our values in intimate relationships, sexual health, cultural influences on sexuality, and being an ally and self-advocate when necessary? The program dismantles stereotypes and assumptions, builds self-acceptance and self-esteem, and fosters healthy relationships. It helps participants make informed and responsible decisions about their sexual health and behavior. It changes lives and has the potential to save lives. More information is available on the UUA website.