We are built on a historical foundation that goes back more than 300 years.  Founded in 1698 as the religious home for the "western farmers" of Watertown, Massachusetts, we were chartered by the Puritans as the parish or town church to serve all residents in the area that has become Weston.  Ever since, we have been a religious beacon working in and with our community.
Our creed is liberal Christian as informed by the openness of our Unitarian family.  We join together not in rigid dogma, but rather in the spirit of Christianity and in union with our fellow congregants.   As we say: "Wherever you are on your journey of faith, you are welcome here at First Parish."
Our Covenant
We worship and educate ourselves and our children in ways formed by the Puritans, and reformed by the Unitarians, and guided by our covenant:
"In the love of truth, and in the spirit of Jesus Christ,
we unite for the worship of God and the service of humankind."
Our Aspiration
"You will be cared for, and you will be asked to care for others."
What does this mean to each of us?
It means that we join together on Sunday in both church and community, and that we live our covenant and aspiration every day and in our own way.
Our Welcoming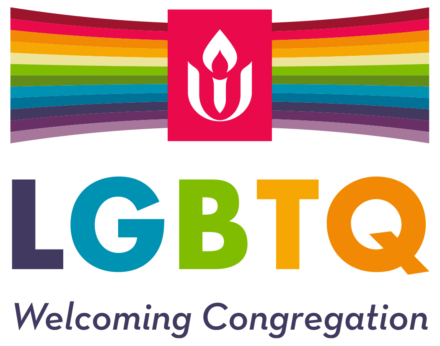 First Parish Church has been recognized as a Welcoming Congregation by the Unitarian Universalist Association! We have long welcomed people with different perspectives, backgrounds, and orientations. As a 21st-century community and church, we continue to expand our understanding of hospitality and Beloved Community. With this formal certification process, we extend a purposeful welcome to the LGBTQ+ community. Learn more about us as a Welcoming Congregation.
Our History
Learn more about how First Parish was founded and about over three centuries of ongoing ministry and growth by visiting our First Parish History page.
Land Acknowledgment
The First Parish building and grounds are located on the ancestral and unceded lands of the Massachusett and Pawtucket people. We honor the history of this land and her people, and we recognize the privilege of being the present caretakers of this sacred place.
To directly support our local communities, we ask that you donate to: