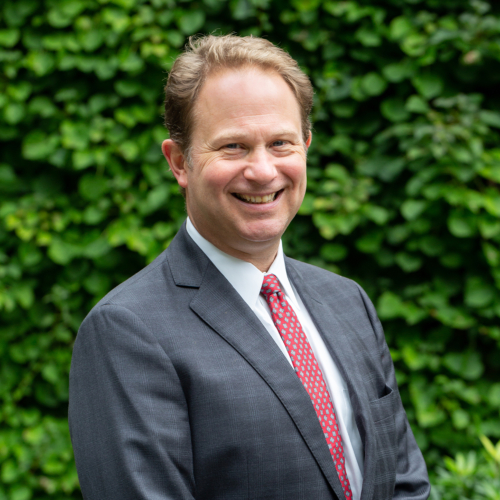 Rev. Jeff Barz-Snell
Minister
781-893-7798 x101
email hidden; JavaScript is required
Office Hours  —  Jeff is at church Tuesday through Friday and other times by appointment. Mondays are his day off, and he is unavailable in person and by email. 
---
Called by the Congregation on May 20th, 2018 to be the 15th Minister of The First Parish Church in Weston.
Jeff is no stranger to First Parish, having completed his ministerial internship at First Parish Church in Weston from 1995-1997, working with Tom Wintle. He began his ministerial duties at First Parish on August 1, 2018 and his family moved into the parsonage at 335 Boston Post Road.
In addition to his responsibilities at the church, Jeff serves on the Board of Directors of Massachusetts Interfaith Power & Light.  He has been active in a variety of interfaith environmental and lobbying initiatives on the state and federal level.  In addition, he is a member of The Climate Reality Project, being one of now 7,000 people around the world who have been trained to give presentations on climate change.  He regularly lectures to businesses, community groups and schools about climate change issues and ways that all of us can live more lightly on the planet.
As long-time minister of First Church in Salem, Jeff served as a board member of the Salem Award for Human Rights and Social Justice, (a group founded on the 300th anniversary of the Salem Witch Hysteria in 1992) and Lifebridge, a homeless shelter and transitional housing agency.  In the latter case, Jeff was a member of the board that purchased an old Catholic Church, raised funds, and then renovated and transformed that building to be used as the new headquarters for the shelter as well as 21 units of transitional housing.  Other board memberships have included terms on the Salem YMCA and the Salem Athenaeum, where he is a proud "shareholder."
Ecumenically, he has served terms as Clerk of the Council of Christian Churches within the UUA and as the Secretary for the Evangelical Missionary Society in Massachusetts.  He is about to once again join the board of the UU Christian Fellowship.
Jeff is a graduate of Bates College with a BS in Psychology and Religion.  After college, he moved to New York City and studied performing arts for a year at The Neighborhood Playhouse, training that has served him well.  In addition, he holds a Master's in Divinity, cum laude, from Boston University School of Theology, completing coursework at Harvard Divinity School and Harvard Law School.  He also holds a Master's in Public Policy from Tufts University, with a concentration in sustainability and renewable energy policy.  At Tufts, he completed coursework at the Fletcher School for International Diplomacy.
Jeff is married to Jennifer.  They have three children: Jacob, age 21, Leah, age 18and Jonah, age 15.  The family also has a pet rabbit named "Hare-acles" and a dog named Clementine.