First Parish is proud to be a founding partner and host for Roxbury Weston Preschool, the longest-running voluntarily integrated educational program in the country.
* * *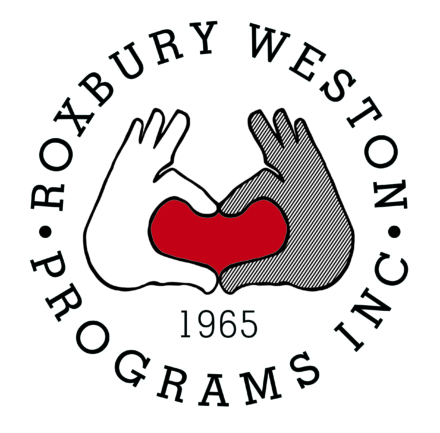 Roxbury Weston was founded in July of 1965, starting with an integrated summer camp at the Case Estates in Weston, and the Blue Hill Christian Center in Roxbury. The programs were initially created in response to the Weston School Committee's concerns that when they joined the METCO program (a state-run program that voluntarily bussed children from Boston to suburban schools), the Boston preschoolers would not be as well prepared for Kindergarten as their Weston counterparts.
Proponents of the METCO program and school integration wanted to challenge those assumptions and sought ways to bring together families from both communities for expanded cultural experiences and rich educational opportunities. The community support for Roxbury Weston preschool was initiated in the 1960s by First Parish members Kenneth and Imogene Fish along with Jay & Gay Fay and Mary & John Sullivan. The Roxbury Weston Program was ardently supported by members of the Weston clergy; in particular, by First Parish ministers Judy and Harry Hoehler (the latter of whom had marched in Selma with Rev. Dr. Martin Luther King, Jr.).
In July 1965 there were fifty kids from Weston and fifty kids from Boston in the first session of summer camp, and Roxbury Weston Programs Preschool opened in the fall of 1966. Jenny Pyle, former President of the Roxbury Weston Board of Trustees, said:
"I think First Parish also has to be given a lot of credit for keeping the ball rolling in the early days. It was their meeting space that helped create the buzz around town, the motivator that got people excited to join in and make a difference, and it provided the physical space that made the preschool possible. The founders' passion was infectious and First Parish was [that passion's] breeding grounds."
Today, First Parish hosts the Roxbury Weston preschool on the first floor of our church school building and we share the backyard playground. The preschool continues to flourish with its superb teaching staff and curriculum. Roxbury Weston has been accredited by NAEYC (the National Association for the Education of Young Children); this incredibly prestigious certification has been awarded to fewer than 10% of early childhood programs nationwide and has standards so strict that many preschools do not even apply.
The mission of Roxbury Weston Programs continues to echo the original purpose, "to bring families together in a learning community dedicated to the celebration of diversity and excellence in early childcare and education". 
Click here for a copy of the Weston Historical Society's 2017 Fall Bulletin that featured Roxbury Weston Preschool and the Weston METCO program.
* * *