9th – 10th Grade: Coming of Age (Covenanting)
9th & 10th graders are invited to participate in our very popular coming-of-age programming, that we call Covenanting Class here at First Parish, to help young people think and speak about their own beliefs on life and religion, core values, and life purpose. This meets on Sunday evenings every other year, switching off with Our Whole Lives. We spend significant time directly engaged with self-inquiry in group conversation, often with guest speakers and adult mentors from the church. Some topics include the identity and teachings of Jesus, social justice, destiny, the possibility of an afterlife, and the relationship of science to our faith.
Keeping with a core tenet of our Unitarian Universalist faith tradition, youth are not asked to believe anything at all, but rather, are asked to do something more difficult: They are asked to think about, question and articulate what they do believe, both individually and collectively.
Here at First Parish, we recognize that beliefs do not exist in a vacuum – they exist to serve our lives, to help us live with integrity, and to inspire us to be better people. If our faith doesn't call us to love better, then perhaps it is time to re-examine our faith!
Youth Group and Classroom Aides
Our High School Youth Group meets about twice a month on Sunday mornings from 9 – 10:15am in the Youth Room with Robert Jones, our Youth and Family Ministries Coordinator. Many stay around to help teach Religious Education in Church School. The intention of the group's regular meeting is to offer a safe and sacred space to connect and support one another in fellowship, and to explore themes of the group's choosing to help them on their lifelong spiritual journeys. This is a special time to be themselves authentically – to be rather than to do – in contrast to the time they spend in school or other goal-oriented activities. The group chooses their own service projects and fun events, and they have the opportunity to join longer service-learning trips, as well! Our youth participate integrally in the life of our church in events such as the annual pancake breakfast and the Christmas supper, and they are much loved by the whole community.
To help our high school youth along their path of faith formation we utilize a small group ministries approach. This model allows youth to take an active role in both planning and implementing sessions. Group ministry provides an excellent framework for leadership development, because the learning comes as much from their relationships and interactions as from the session content. The way youth are included becomes increasingly important. As a small ministry group goes forward, the youth can take on more of the responsibility for making their time together meaningful for the participants.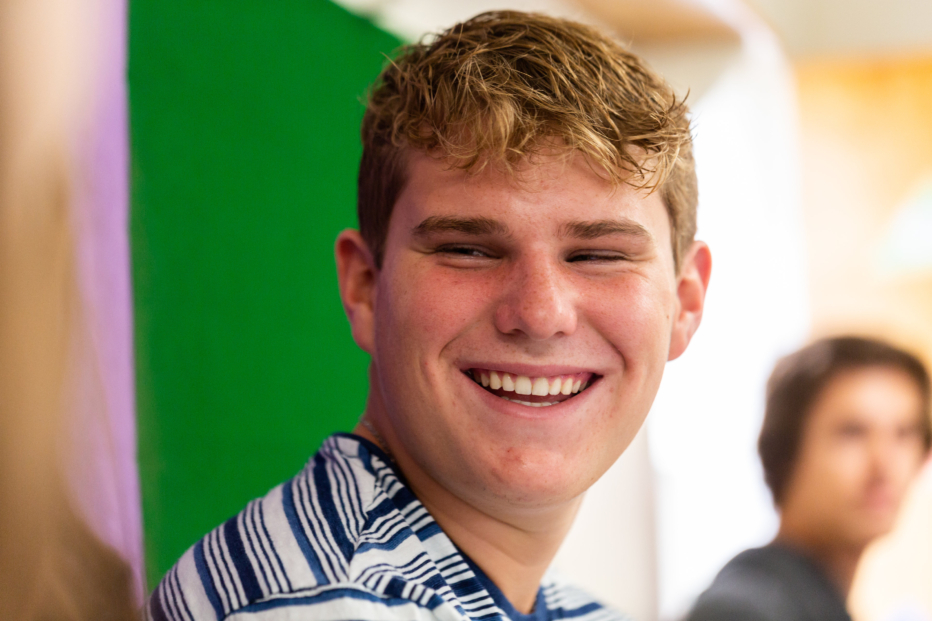 Recent and upcoming youth service projects, often combined with church-wide collection drives, include:
Youth Group Collection Drive for Camp Gear to benefit participants in Second Step during the month of May.
A trip to Cradles to Crayons Giving Factory in Boston where we put together packages of clothing for youth in need
A trip to Hope & Comfort in Needham, where we put together hygiene kits for food insecure youth and their families
A trip to Bristol Lodge, where we cooked and served a meal to feed insecure men and women in Waltham
A trip to Open Table in Maynard, where we decorated and organized the food pantry
A trip to Room to Grow in Boston where we sorted and prepared items for babies available to families in need
A trip to Greater Boston Food Bank to help them prepare food packages for those in need
A trip to Rosie's Place where we prepared and served a meal to feed insecure women in Boston.
Faith formation for our youth also extends outside of the High School Youth Group activities by allowing our youth to directly participate in the formation of our younger children's faith and journey. The high school youth take a lead, with the support of the Director of Family Ministries and the Youth and Family Ministries Coordinator, in teaching religious education on Sunday mornings. This generally allows for a positive experience for both the younger and older children. Some benefits of youth teaching for students include more relatable lessons, strong bonds between children and youth in our church, as well as increased motivation to speak and ask questions. Another plus when it comes to our youth is the saying "to teach is to learn twice." It allows the youth to revisit the start of their own journey of faith and to think about the lessons in a way that they couldn't when they were younger.