Calendar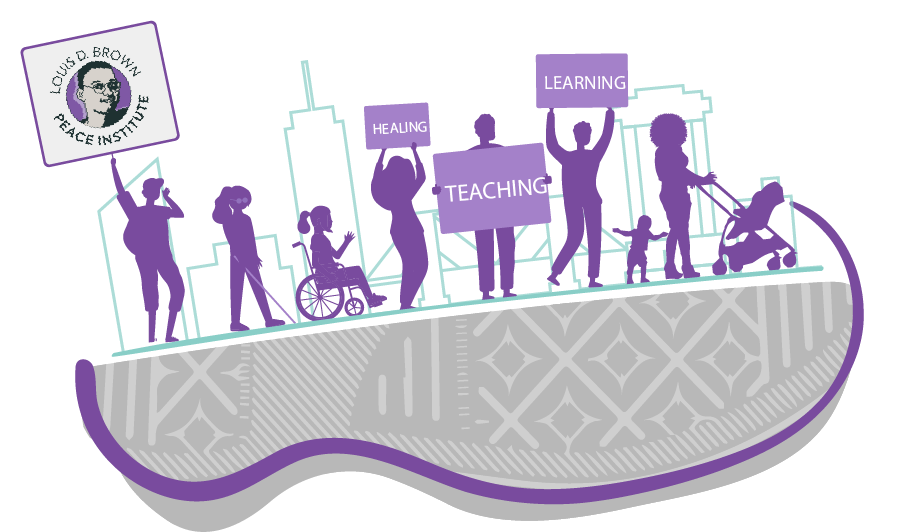 Mother's Day Walk for Peace
Date:

Sunday, May 14

,

2023

Time:

8:00am

–

11:00am
7:00 AM (Registration)
8:00 AM (Program)
8:30 AM (Kick off)
10:00 AM (Closing Rally)
The Mother 's Day Walk for Peace (MDW4P) is a beloved 27-year-long Boston tradition and celebration of our potential to create more peaceful communities.
The 27th Annual Mother's Day Walk for Peace is organized by the Louis D. Brown Peace Institute (LDBPI), a Center of Healing, Teaching and Learning for families and communities impacted by murder, trauma, grief and loss. The LDBPI was founded in 1994 to honor the legacy of Louis D. Brown, a 15-year old peacemaker challenging the negative stereotypes of the youth in his neighborhood. Louis was caught in a fatal crossfire shootout near his home in Dorchester, Massachusetts in December of 1993. During that time, there were no resources in Boston for survivors of homicide victims which left Louis's family leaving the hospital empty-handed and empty-hearted. Today, the LDBPI provides consistent and compassionate services to families and communities in the immediate aftermath of a homicide and ongoing; working to ensure that no other loved one would be left alone after the tragedy of homicide.
Nancy Piedra, FPCW Standing Committee Chair, will be walking this year, along with many other UU churches, to help raise funds for LDBPI.  You are invited to join her in the walk or donate to LDBPI at this page: https://www.mothersdaywalk4peace.org/firstparishweston
More information about the Mother's Day Walk for peace can be found here: https://www.mothersdaywalk4peace.org/
Contact Nancy Piedra if you would like more info.