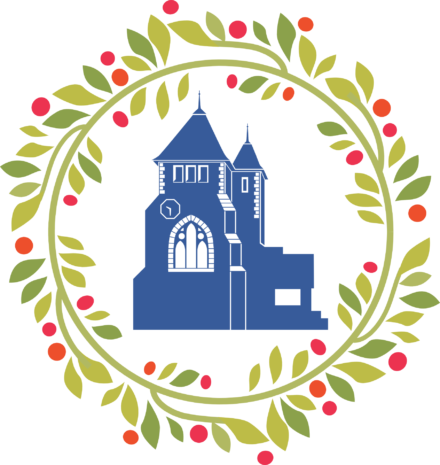 They may not look like the "normal" holidays of years past, but the magic of Christmas cannot be extinguished, and we are grateful that our holiday gatherings can be in person again, both indoors (with safety precautions) and outdoors.
Join us for our events and worship services during this Christmas Season!
 * * *
Public Health & Safety Reminders
All of our Christmas activities are "Covid-permitting" with regard to transmission rates, new variants, and other risk factors. Based on public health metrics, an event may have a modified format, a different setting, or be cancelled entirely. Be sure to check our Covid-19 Policies page to keep up to date on our protocol & procedures, and subscribe to our weekly newsletter for event and policy updates.

Christmas Eve Lessons & Carols Service
Friday, December 24th
This year our Christmas Eve services continue to be quite different from past years, although we are adjusting to our "new normal" for holiday gatherings & worship. We are having in-person and indoor Christmas Eve services with reservations required as well as vaccinations, masks, and proper ventilation. Read on to learn more.
---
Can't join us in person? Feeling ominous about Omicron?
No problem! We will be live-streaming our 4:00 PM service.
---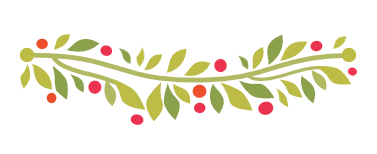 Christmas Eve Service of Lessons & Carols
4:00 PM   &   6:00 PM
We will have a traditional Service of Lessons and Carols, including beautiful carols, songs, a Christmas message, and concluding with singing Silent Night and then Joy to the World. Come celebrate the magic of Christmas, remember the birth of Jesus, and the renewal of love and hope in our lives!
Covid protocols for the services will include keeping doors cracked OPEN to increase airflow from the outdoors, and we encourage folks to plan for cooler temperatures (wear a warm sweater, keep your coat with you, etc.). Attendees are asked to sit in alternating pews (they will be marked) and only with your immediate family/"pod".
— Space is VERY limited & Reservations are Required! —

~
Registration URLs:  https://fpcw-christmas-4pm.eventbrite.com
& https://fpcw-christmas-6pm.eventbrite.com.

If you are having problems registering using EventBrite, you can make a reservation by contacting the Church Office at 781-893-7798 or info@FirstParishWeston.org.

Church School Christmas Pageant!
Sunday, December 19th
After an unwelcome hiatus in 2020 due to COVID-19, our Church School Christmas Pageant is BACK! On Sunday, December 19th our children and youth will re-enact the story of Christmas. There will be one rehearsal be on Sunday, December 12th and then another FULL run-through before the service on December 19th.
If your child(ren) would like to participate (or if you have any questions about the First Parish Christmas Pageant), contact Sarah at SarahNapoline@FirstParishWeston.org! We look forward to sharing this endearing and wholesome holiday tradition with everyone.
Rehearsal Schedule:
December 12th

11:30 AM — Confirming roles, blocking & rehearsal

December 19th

9:15 AM — FULL run-through with costumes
10:30 AM — our Christmas Pageant Service!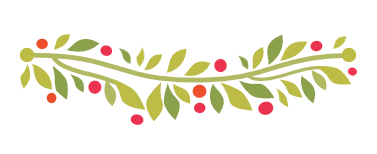 Upcoming Sunday Worship Services
Sunday, December 12th – All-Music Sunday
All-Music Sunday at First Parish Church featuring our Choir singing well-known selections from Handel's Messiah (Part 1). This is the 3rd Sunday in Advent with the theme of Joy; the traditional liturgical color is pink, so everyone is invited to wear something pink to church.
Sunday, December 26th – Storybook Sunday
Join us for this special, laid-back worship service as we celebrate and hold up some of the amazing carols and stories of the season. During this engaging service, we seek to "tell the story" behind the songs that we sing and the stories we share. Join us on Boxing Day as we offer a short and fun service in which we tell stories from the Festival of Christmas. What is Boxing Day and who was Good King Wenceslas? The service will be followed by our first annual Ugly Holiday Sweater Fellowship Hour in our well-ventilated Parish Hall. Note: there will be a prize for the worst (or best?) sweater.
Sunday, January 2nd – Epiphany
Ring in the new year with the arrival of the Three Magi at the stable where Jesus was born. Join us for the Feast of Epiphany to celebrate the REAL Twelve Days of Christmas with this forgotten "book-end" to the season. Faith is an ongoing journey, not a single day; together we remember that there are many ways to follow a star in this life.
Make a Difference this Holiday Season!
First Parish has a long history and deep & passionate commitment to giving back to our community, including volunteering, service projects, and charitable giving. Visit our "Make a Difference" page for information about projects and opportunities to give back during the holidays.