News
Our SUCCESSFUL Gift Card Drive!
March 31, 2022
Members of First Parish began looking into ways to support Afghan refugees earlier this winter and started to build connections with IINE, the International Institute of New England.
At the end of January, we asked members to donate gift cards to as requested by IINE. A critical element of IINE's work is providing evacuees with basic needs, such as food, housing, and health care. It relies on gift cards to supplement food stamps and other forms of public financial assistance, and to give evacuees the opportunity to enjoy shopping for groceries, clothing, and other supplies of their own choosing.
So we set a VERY ambitious goal of collecting

300 cards

in

ONE month

.
…and we surpassed it!

First Parish collected a whopping 360 gift cards totaling over $15,000!
Thank you, First Parish!
We can be proud of how we help one another and love our neighbors, no matter where we're from, what race we are, or our citizenship status.
---
Here is a visual testament to the generosity of First Parishioners:
Gift card donations as of February 20th…
…and the FULL collection on March 20th!
(That's a LOT of gift cards.)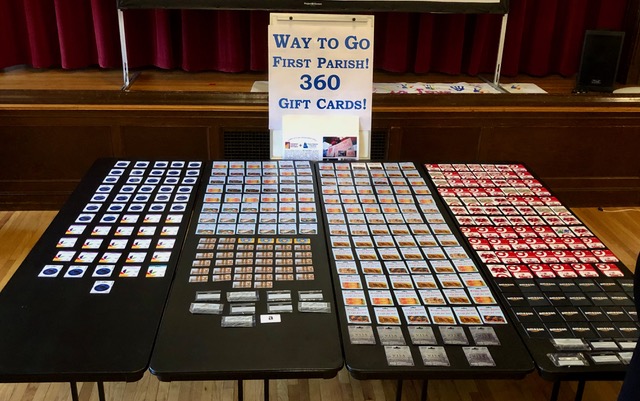 ---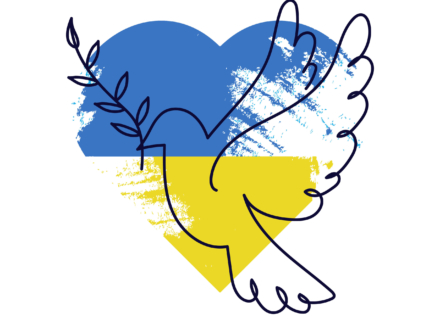 IINE works to resettle refugees of any background and will offer whatever help they can to support the inevitable refugees from the war in Ukraine.