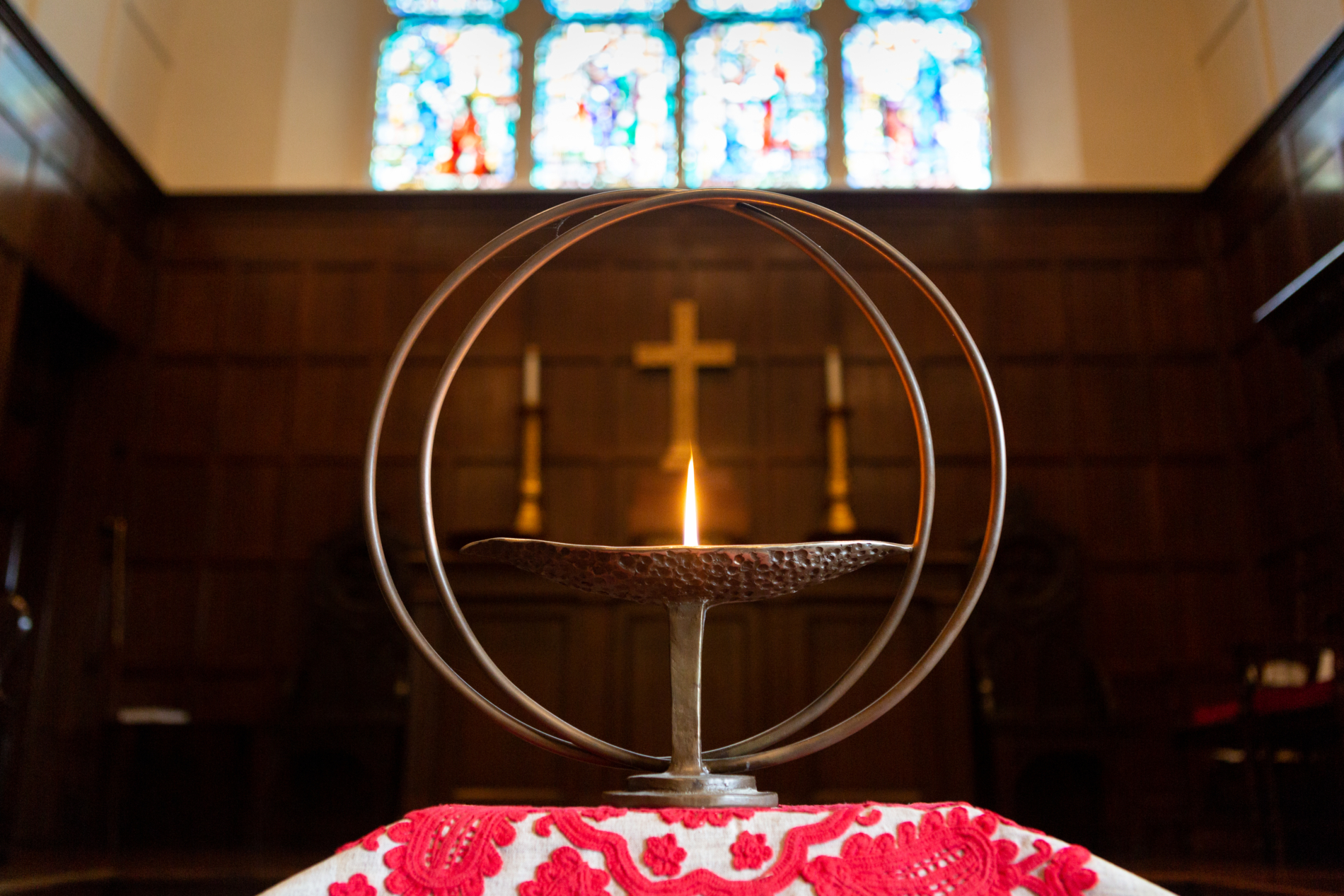 Sermons
See: Human Experience
February 26, 2023
Readings:
To Remind Ourselves What is Real
,
Psalm 121
If Unitarian Universalists believe that everyone is loved and "saved" from the traditional idea of hellfire & damnation… why do we need Ash Wednesday or Lent? In this service, Rev. Sarah considers the heaviness of human experience and the reality of pain & suffering. The good news is that we can also find forgiveness, patience, and limitless grace.
*
Click here for a PDF of the Order of Service.
*
To Remind Ourselves What Is Real
By Elena Westbrook
In a world ravaged by violence, by hatred,
by conflicts that seem eternal and insoluble,
sometimes the only thing we can do
is be still for a moment
to remind ourselves what is real:
the sun that rose this morning,
the dirt under our feet,
the air whispering in and out of our lungs.
This hour, try just to be present in each moment as it unfolds.
Your simple attention is what makes these moments holy.
Psalm 121: Assurance of God's Protection
A Song of Ascents.
I lift up my eyes to the hills—
.       from where will my help come?
My help comes from the Lord,
.       who made heaven and earth.
He will not let your foot be moved;
.       he who keeps you will not slumber.
He who keeps Israel
.       will neither slumber nor sleep.
The Lord is your keeper;
.       the Lord is your shade at your right hand.
The sun shall not strike you by day
.       nor the moon by night.
The Lord will keep you from all evil;
.       he will keep your life.
The Lord will keep
.       your going out and your coming in
.       from this time on and forevermore.