News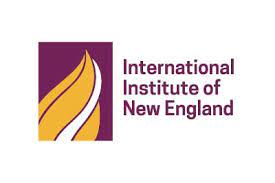 Connecting with International Institute of New England (IINE)
December 5, 2021
INTERNATIONAL INSTITUTE OF NEW ENGLAND (IINE)
Established in 1918, the International Institute of New England (IINE) is one of the oldest and largest resettlement agencies in New England with sites in Lowell, Boston, and Manchester, NH. It has strong ties with Afghans already living in the region, having resettled 350 Afghan refugees since 2014.  The agency has begun the process of welcoming the largest group of evacuees it has seen since the Vietnam War and urgently needs financial and hands-on volunteer support.  To date, about 180 Afghans have arrived in the region, and IINE has been working 24/7 to welcome them into the community and provide vital services. Currently, monetary and gift card donations from Amazon, Walmart, Target, and Market Basket are the most effective forms of support.
The U.S. refugee assistance program is financed by pubic and private sources, and IINE needs to raise $2.5 million in private funding to resettle an anticipated 425 Afghan evacuees. IINE estimates that each evacuee will need $1,000 per month in private funding for at least six months to cover the costs of basic needs such as, housing, food, case management, legal assistance, English language classes, and job training.  Donate today and help someone start a new life in America.
A gift of $10,000 provides temporary shelter for 10 evacuated Afghan families for one month.
$5,000 provides immigration legal services to support 10 Afghan families as they seek to safely escape Afghanistan.
$1,000 provides food for 10 Afghan evacuees for one month.
$500 provides immigration legal services for one Afghan family as they seek to safely escape Afghanistan.
$250 provides temporary shelter for one evacuated Afghan family for three nights.
$100 provides 2 hours of Dari/Pashto interpretation services for Afghan evacuees.
* * *
The First Parish Social Justice Task Force and Outreach Committee are working on forming a volunteer team to help IINE with hands-on tasks such as airport pickup, apartment setup, food distribution, and the collection of in-kind donations.  If you would like to participate in this effort, contact Jean Masland, eugmas04@gmail.com or Camille Schmidek, schmideks@comcast.net.