News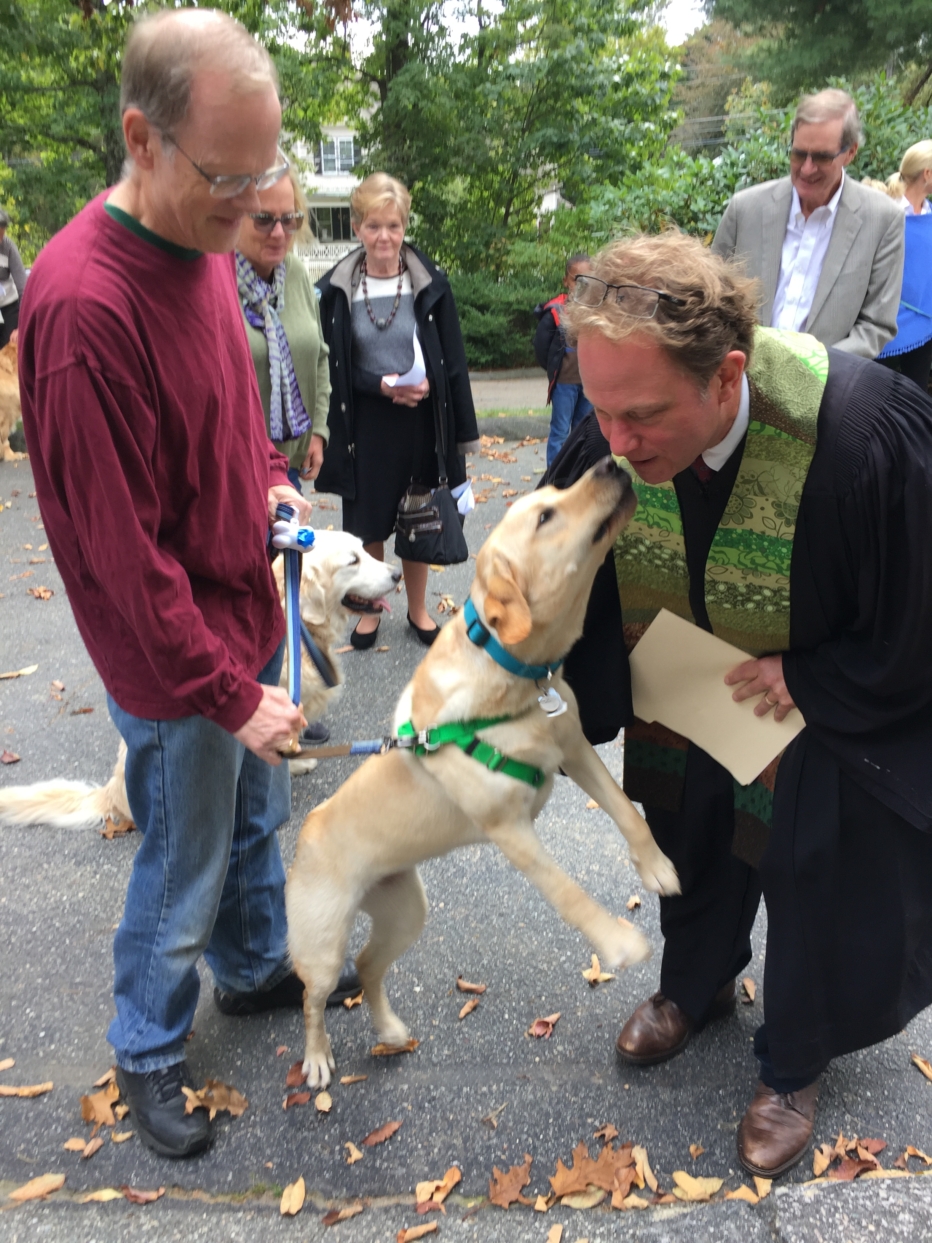 Blessing of the Animals – Oct 16th!
October 11, 2022
Join us THIS SUNDAY, October 16th for our annual Blessing of the Animals!
Animals of all kinds are some of the greatest wonders of creation, and this Sunday we invite you to bring your beloved animals (or photos of them) to be blessed. We honor the interdependent web of all existence of which we are a part and the ministry of Saint Francis of Assisi with this annual celebration.
Helpful Information:
All friendly, housebroken, and well-behaved animals are WELCOME! Dogs, cats, iguanas, ferrets, hamsters, birds, snakes… all God's critters are welcome.
This will be a shorter worship service, but we encourage everyone to attend to your pet's needs – feel free to get up and move about or go outside as needed.
The temperature is looking a little peaky, so we will be INDOORS.
People are also encouraged to bring photos of our beloved companions who have died and wait across the "Rainbow Bridge."
Worship format will be a little different, so stay tuned for any fur-ther details!
***
We have a hybrid worship format with in-person services inside our (ventilated, HEPA-filtered & climate-controlled) sanctuary, while simultaneously live-streaming the service using Zoom. The service is followed by a time of fellowship and refreshment in the Parish Hall.