Are you and your family feeling frazzled, or like you need to hit a "reset" button?
Are you looking for ways to connect to a sense of peace and hope?
How would it feel to unplug on Sunday night and pause before the busy week ahead?

find some rest, renewal, and joy at our FAMILY SERVICE & SUPPER
Sunday evenings, quarterly
5:00 pm to 6:30 pm
Join us for an intergenerational worship service followed by a time for conversation & connection over soup, bread, crackers, and cookies.
---
Upcoming Services
We do not have any Family Services planned at this time.
---
About the Service
Reset, Refresh, Renew… Together
These gatherings are intended for people of all ages and stages, as well as different
backgrounds and traditions. The worship will be an all-ages service lasting approximately 50 minutes, followed by a short time for food and fellowship with a simple meal of soup & bread (or crackers and cookies!) – arrive by 5:00, and you'll be back on the road by 6:30 PM.
The services are filled with engaging music of different styles and eras— from jazz to hymns to pop music and musicals. We include short readings, poems, and stories, as well as some time to share joys & sorrows, and quiet prayer and meditation. At each service, there is a reflection by the worship leader to explore big questions about making meaning of our lives and building connections with one another.
This is a great and inspiring way for families and individuals to start their week off right. Come unplug at our Family Service & Supper and find your monthly "reset" — refresh your mind and renew your spirit. 
---
Recent Services
March 26, 2023
Our spring service featured a surprise guest, with worship led by Rev. Jeff Barz-Snell! Music was provided by Michael J. Johnson.
January 22, 2023
The Winter Family Service fell on the Lunar New Year and included a reflection about how we explore and use our faith. Worship led by Rev. Sarah and music by Michael J. Johnson.
October 2nd, 2022
We were thrilled to welcome back Mark David Buckles and Julie Metcalf! Rev. Sarah talked about forgiveness in honor of the Jewish High Holy Days.
May 15, 2022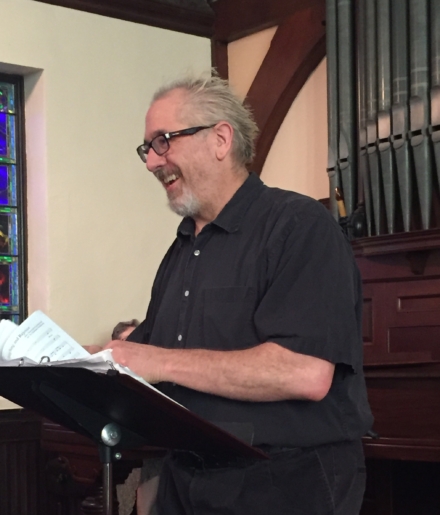 In May (and June, on Sunday morning!) we were delighted to welcome Michael J. Johnson as our guest musician. Michael holds several degrees in music from the University of Colorado at Denver and the University of Miami. He is the Music Director at Theodore Parker Unitarian Universalist Church and an associate professor at Berklee College of Music. During the service, Rev. Sarah explored what it meant to be "imperfectly perfect" and how our cracks and flaws are actually beautiful parts of our whole selves, absolutely perfect in our imperfection.
March 27, 2022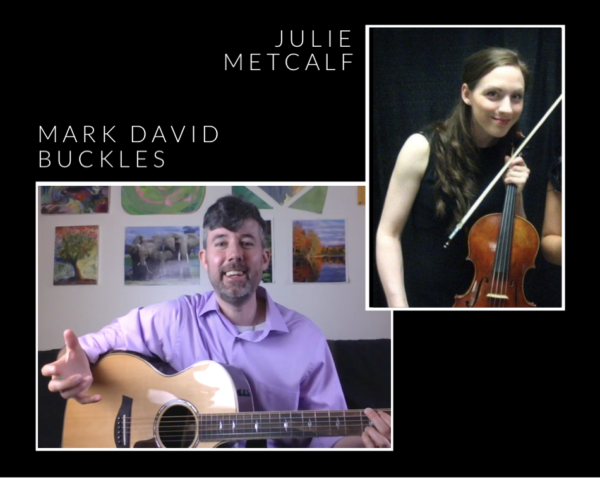 Our March service featured outstanding music from Mark David Buckles (composer, singer, music educator, and worship leader) and Julie Metcalf (fiddler and violist). Rev. Sarah talked about feeling busy or overwhelmed, and how important it is to place the "stones" into our lives in the correct order. If we start with our keystone as the foundation, we can find balance while creating cairns in our lives. 
January 9, 2022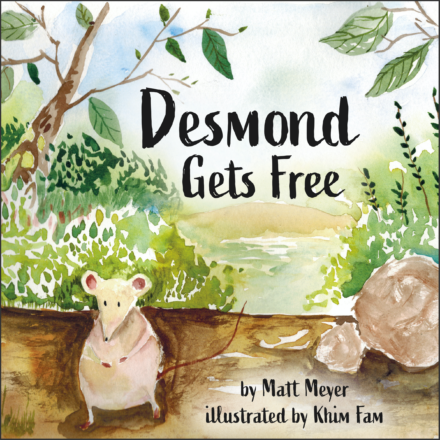 We were excited to have an all-ages morning service in January! Matt Meyer returned to lead a service called "Homemade at the River." The story he told in his children's message was from a children's book he wrote, Desmond Gets Free. The story is a parable about collective liberation inspired by the life and ministry of Archbishop Desmond Tutu.
You can get the book at the UUA bookstore, Barnes & Noble, or your local bookseller.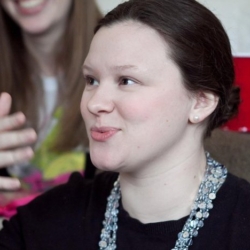 November 21, 2021
"Thank-Full" – We welcomed back the musical stylings of Steve Sussman, and Rev. Sarah Napoline led our service in November on the theme of being FULL of thanks for more than just turkey and mashed potatoes, and what it means to bring a feast of blessings to the world.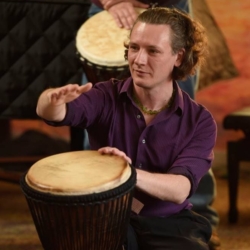 October 17, 2021
In October our service was led by Matt Meyer, a longtime activist, drummer, and Unitarian Universalist worship & song leader. Matt has a degree in Hand Drumming from Berklee College of Music and studied drumming across the world.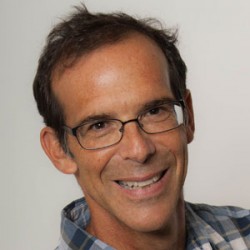 September 19, 2021
Our September service featured music by Steve Sussman, a professional pianist on the faculty of The Rivers School Conservatory.