Calendar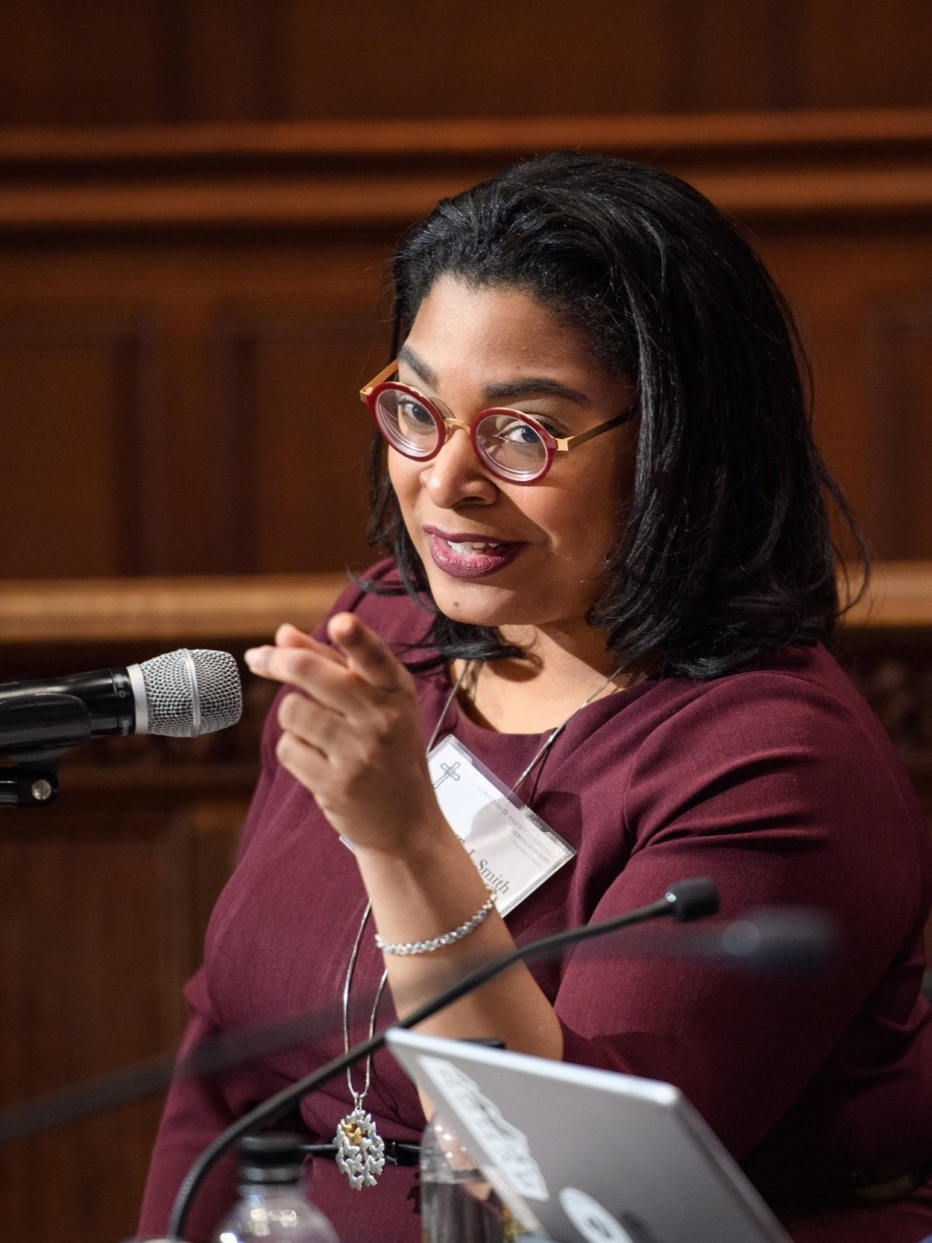 Voices in 21st Century Christianity, feat. Rev. Dr. Shively T. J. Smith
Date:

Sunday, September 18

,

2022

Time:

3:00pm

–

4:30pm

Location:

First Parish Sanctuary

,

349 Boston Post Road

,

Weston

,

MA

02062
Voices in 21st Century Christianity
a New Speaker Series sponsored by
First Parish Church in Weston, UU
Featuring:
Rev. Dr. Shively T. J. Smith
Assistant Professor of New Testament at Boston University School of Theology
---
This program will be streamed (webinar-style) via Zoom:
If you are reading this before the event begins, you can click here to register in advance; after registering, you will receive a confirmation email containing information about joining the webinar.
---
Please join us for the first annual Voices in 21st Century Christianity program, sponsored by the First Parish Church in Weston, UU. This annual lecture series seeks to highlight the perspectives and voices of innovative and thoughtful theologians and biblical scholars working across disciplines and offering fresh perspectives.
"Interpreting the Story of Jesus's Death:
Reading with Howard Thurman & the African American Biblical Tradition"
How might we understand the death of Jesus' story today in the work of community building? This presentation explores the Gospel story of Jesus' death using diverse readings from Howard Thurman, the Spiritual Songs, and the artistry of the Harlem Renaissance Movement.
The Rev. Dr. Howard Thurman was hailed as one of the great American preachers of the 20th century. A spiritual mentor to Martin Luther King, Jr., Sherwood Eddy and many others, Dr. Thurman was the first black dean at a white university (Boston University) and co-founder of the first interracially pastored and intercultural church in the United States, (Riverside Community Church in New York City.) A gifted teacher and writer, he is the author of the influential work "Jesus and the Disinherited," (1949) which brought the African American experience into deep engagement with what Thurman called the "religion of Jesus." His work and writing influenced a whole generation of American thinkers and advocates as well as the Civil Rights movement.
*
In advance of this event, we are screening a documentary about Howard Thurman to introduce this brilliant theologian; the screenings will be on Sunday, Sept. 11 at 1:00 PM or Thursday, Sept. 15 at 7:00 PM. You can also watch the documentary on YouTube. 
*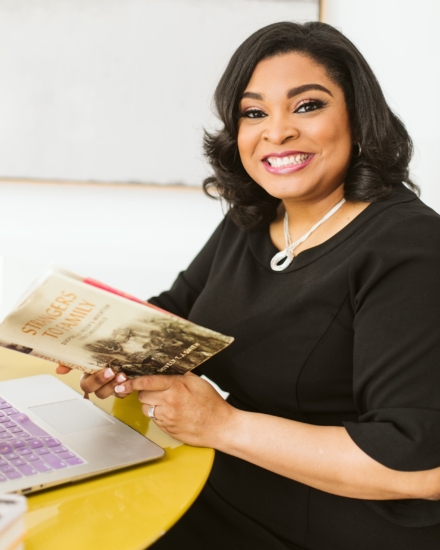 Dr. Shively T. J. Smith is a sought-after scholar, teacher, speaker, and preacher of the New Testament and Howard Washington Thurman. She serves as Assistant Professor of New Testament at Boston University School of Theology (Boston, MA). She completed her Ph.D. in New Testament Studies at Emory University, having also studied at Fisk University, Oxford University, and Columbia Theological Seminary. She has published her book, Strangers to Family: Diaspora and First Peter's Invention of God's Household, and her book on 2 Peter and Nineteenth-Century African American Women is forthcoming. Dr. Smith is also an ordained itinerant elder in the African Methodist Episcopal Church where she proudly serves as a member and resident scholar at the historic Metropolitan AME Church (Washington, DC).
*