Calendar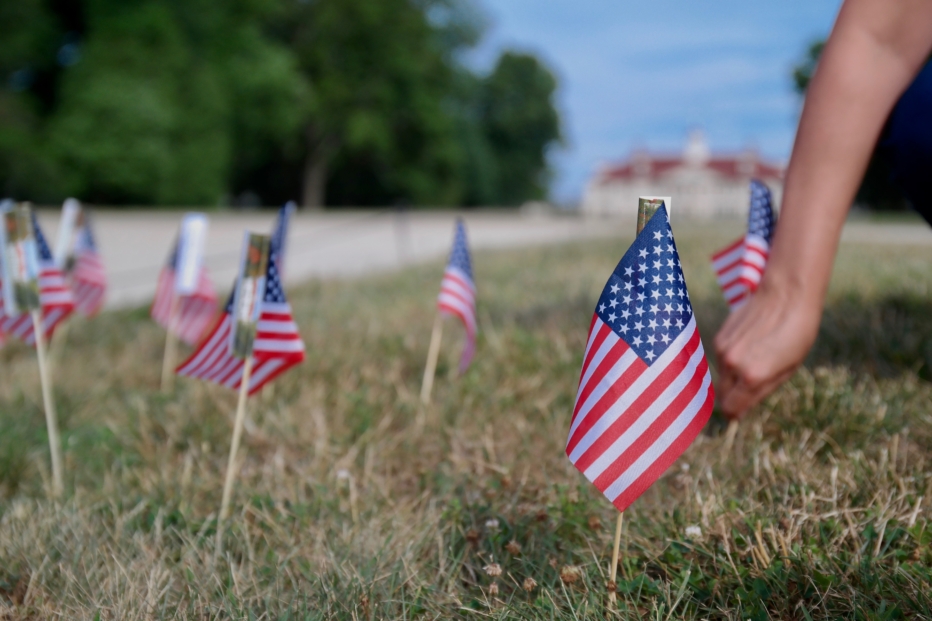 September 11th Remembrance – Flag Planting & Coffee
Date:

Sunday, September 11

,

2022

Time:

8:30am

–

9:30am
September 11th Remembrance Ceremony
Bell Ringing, Flag Planting on the Town Green, and pre-Worship Refreshments
You may have noticed that every year on September 11th, hundreds of tiny flags appear on the town green. In fact, there are 3,000 flags planted by the Town of Weston in honor of the anniversary of the September 11th terrorist attacks; upon completion, the green will have flags representing each life lost — more than 2,000 American citizens, almost 400 people from other countries, and more than 350 firefighters, paramedics and police officers.
We are inviting families to join Rev. Jeff and Rev. Sarah in participating in the ceremony — it is a wonderful opportunity to discuss an important moment in history and remember the lives lost, and planting the flags is an act of service and civic responsibility.
The town holds a short ceremony on the green at 8:30 AM, and then First Parish will ring the Paul Revere bell at 8:46 am. This signifies the moment of impact, and the time for participants begin placing the flags.
Families can start at church to help Rev. Jeff ring the bell, or meet Sarah down on the green at 8:30 AM. After the flag planting is completed, we will have coffee and donuts/snacks available at First Parish for families to gather before worship.