Calendar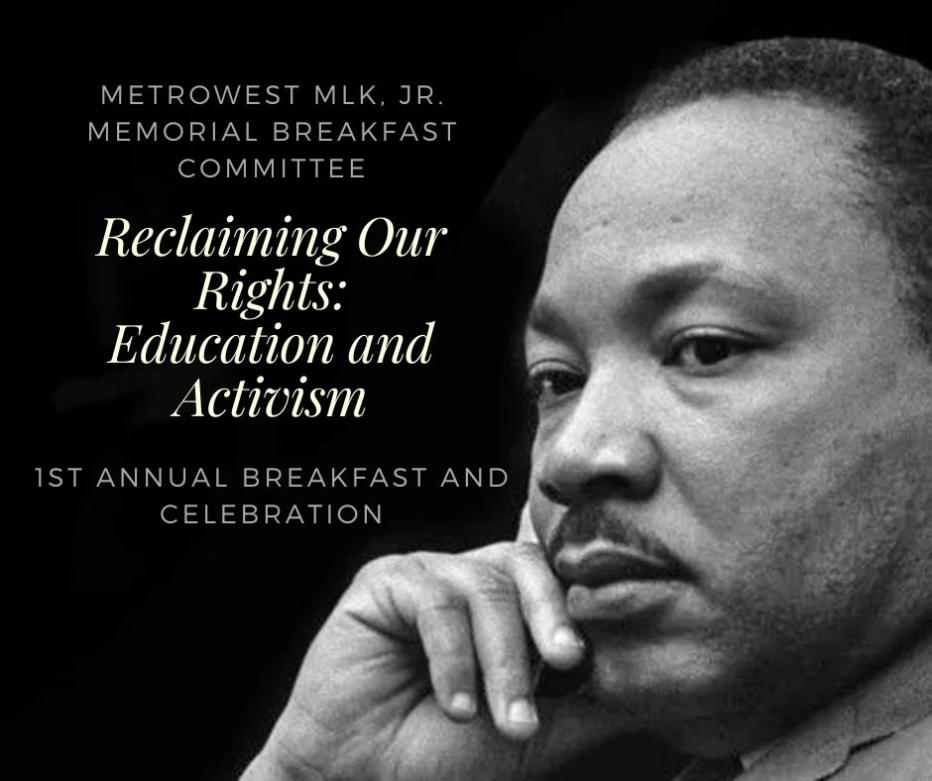 Metrowest Martin Luther King, Jr. Memorial Breakfast
Date:

Monday, January 16

,

2023

Time:

9:00am

–

10:30am
MetroWest Martin Luther King, Jr. Memorial Breakfast Committee presents:
Reclaiming Our Rights: Education & Activism
Monday, January 16th, 2023 – 9:00 AM
hosted by the Weston United Methodist Church
377 North Avenue, Weston, Massachusetts
in partnership with
the 53rd Annual
Martin Luther King, Jr. Memorial Breakfast
Keynote Speaker:
Jelani Cobb
Writer for The New Yorker; Dean of the Columbia Journalism School; speaker on Race, History, Politics, and Culture in America.
The MLK Memorial Breakfast celebration aims to raise awareness about the essential significance of education as a tool in the pursuit of social justice. King reminds us that "The function of education, therefore, is to teach one to think intensively and to think critically."
*
Join us at Weston Methodist Church for a catered breakfast featuring a live stream of the Boston celebration's opening program. Immediately following the keynote address, an in-person panel of local social justice and faith leaders will have a lively moderated discussion. Engage with them as they respond to the keynote and speak to the theme of education as a necessary tool for encouraging awareness and activism in our own communities.
Weston Panelists:
Rabbi Jessica Lowenthal – Rabbi at Temple Beth Shalom, Melrose, MA
Diliana De Jesus – Chief Development Officer, Casa Esperanza, Boston, MA
Saadia Husain Baloch – Board Vice President and Educator, Islamic Center of Boston – Wayland
Moderator – Rev. Alicia Velez Stewart, Pastor, Weston United Methodist Church
Suggested donation is $25 per person, or a freewill offering of your choice. Tickets are limited; click here to order online or call 781-893-9595.
*
Special thanks to the following sponsors and partners:
Martin Luther King Memorial Breakfast Committee of Boston
Weston United Methodist Church – Weston, MA
St. Julia's Roman Catholic Church Social Justice Committee – Weston, MA
Community United Methodist Church – Wayland, MA
First Parish Unitarian Universalist – Weston, MA
Weston Council on Aging Social Justice Committee
Brother's Catering – Weston, MA