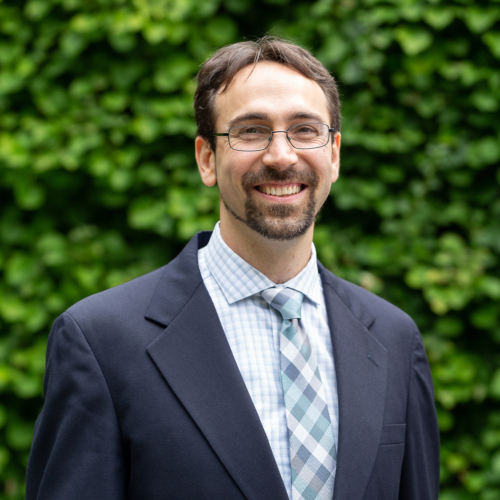 Chris Scheller
Director of Mindfulness & Devotional Programs
First Parish Church in Weston carries a rich heritage of embodied faith and action grounded not only in the Bible, but also open to dialogue with the living wisdom from within ourselves, all the great religious traditions around the world, and of course from the insights found through scientific inquiry.  Truly, whoever you are, and whatever you believe, you are welcome here.
Chris brings a deep love of developing programming for all ages. This calling led him to attend Harvard Divinity School, where he graduated in 2009 with a Master of Divinity degree.  He has more than 12 years of experience in faith development ministry for all ages. He completed his ministry training internship at the Unitarian Church of Sharon with a focus on religious education and lifespan learning. He also led the Youth Group at the Unitarian Church of Sharon for five years, and was leading religious education at the Groton and Karuna Schools at the same time, as well as teaching meditation at Babson College.
Join us on Wednesday mornings for our online Meditation Gathering each week.  Information can be found here on the Meditation and Spiritual Practices page.